How to Move Submissions out of the Junk
Disclaimer: You can only view the junk submissions folder if there is an active submission in the "Submissions" tab.
If there are no submissions, then you can create a dummy submission to activate the submissions folder
1. Click into the project you are working on
2. Select the "Submissions" tab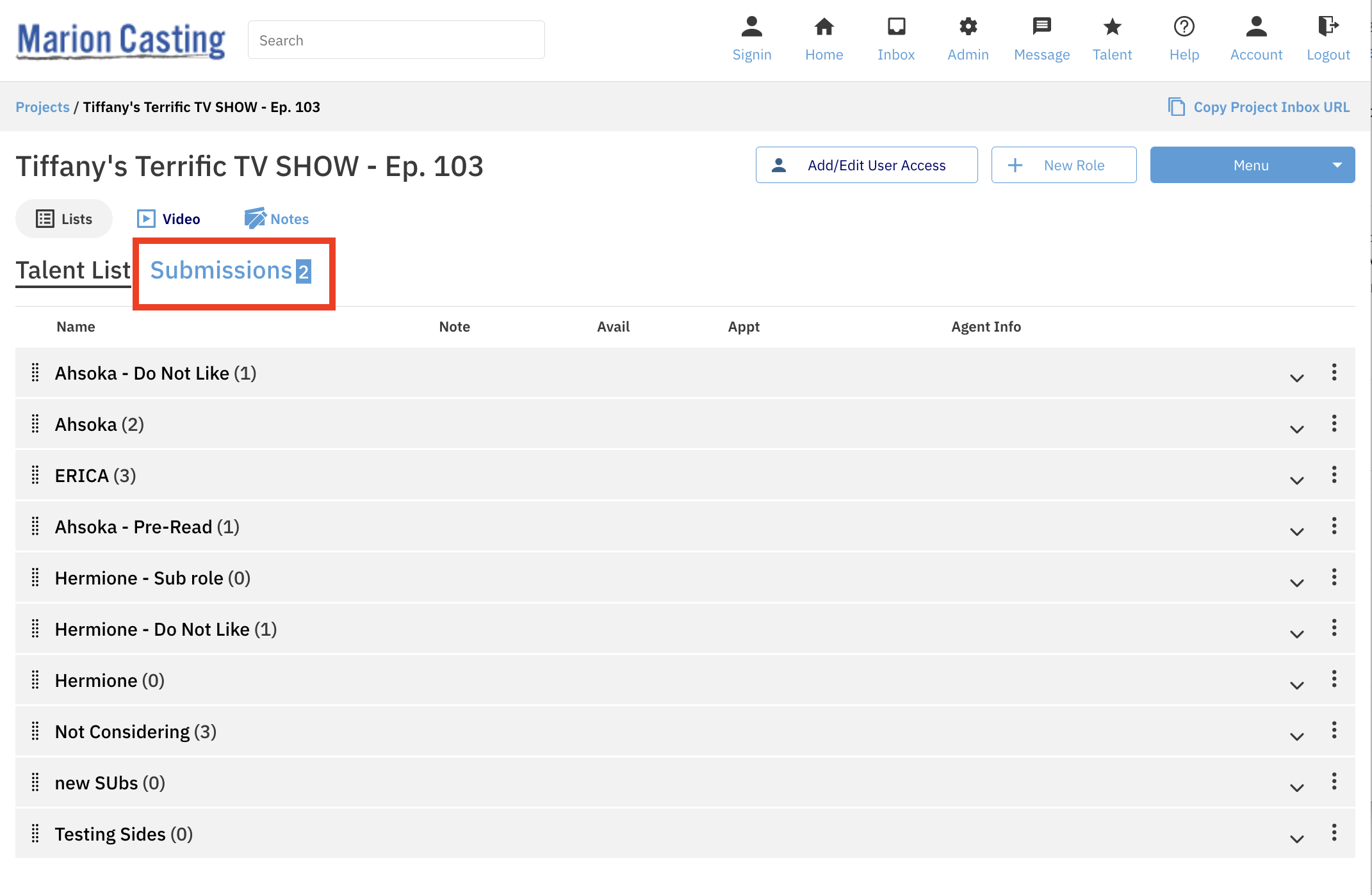 3. Click on the "Filter" drop down and select the Trash Icon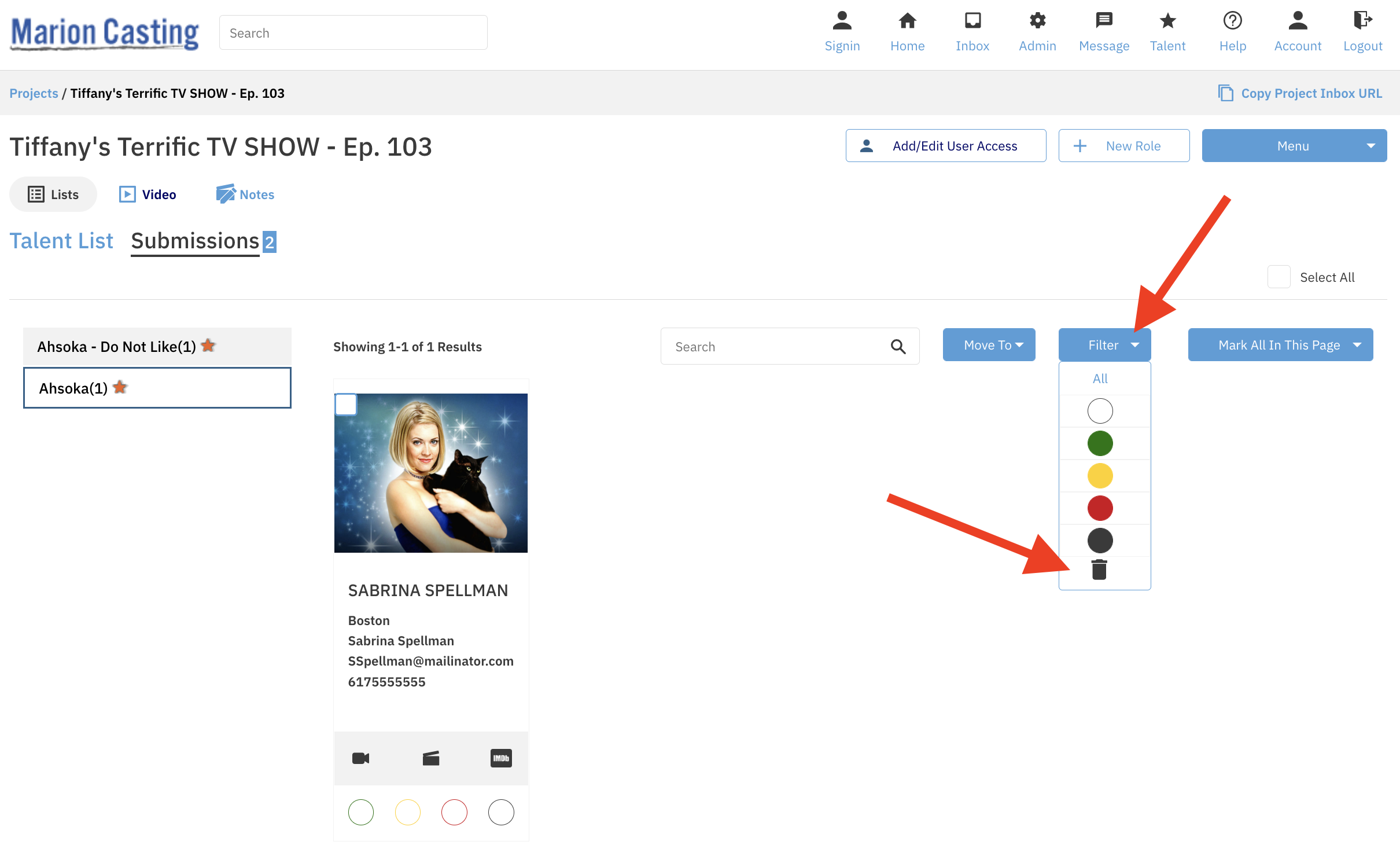 4. You are now in the "Junk Submission" Folder. If you select the talent via their check box in the top right corner of their headshot and select the "move to" button you can move this talent out of junk submissions into a role.