Need Help resetting your password? Please follow the step-by-step instructions listed below


1. On the login screen select "Forgot Your Password?". Note: You must have the email or username associated with your account entered before selecting "Forgot your password".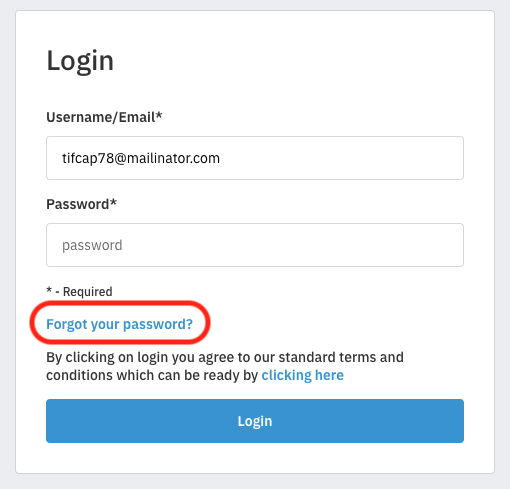 2. A reset password email will be sent to your email address. Select "Clicking here":

3. You will then be taken to Cast It Systems to reset your password.

Passwords need to be a minimum of 8 characters long, contain upper and lowercase characters, and numbers. Cast It does not accept special characters in passwords.
4. When you have entered an acceptable password you will have the option to officially "Reset Password". After selecting this you will then be prompted to go back to the login screen.




5. You can now login with your username and new password.