Once a Talent adds you as their talent representative on their account, you will receive a notification email asking you to approve the request. The email entered by the Talent must be the same email address that is on your account. Once the email is received it will look like this: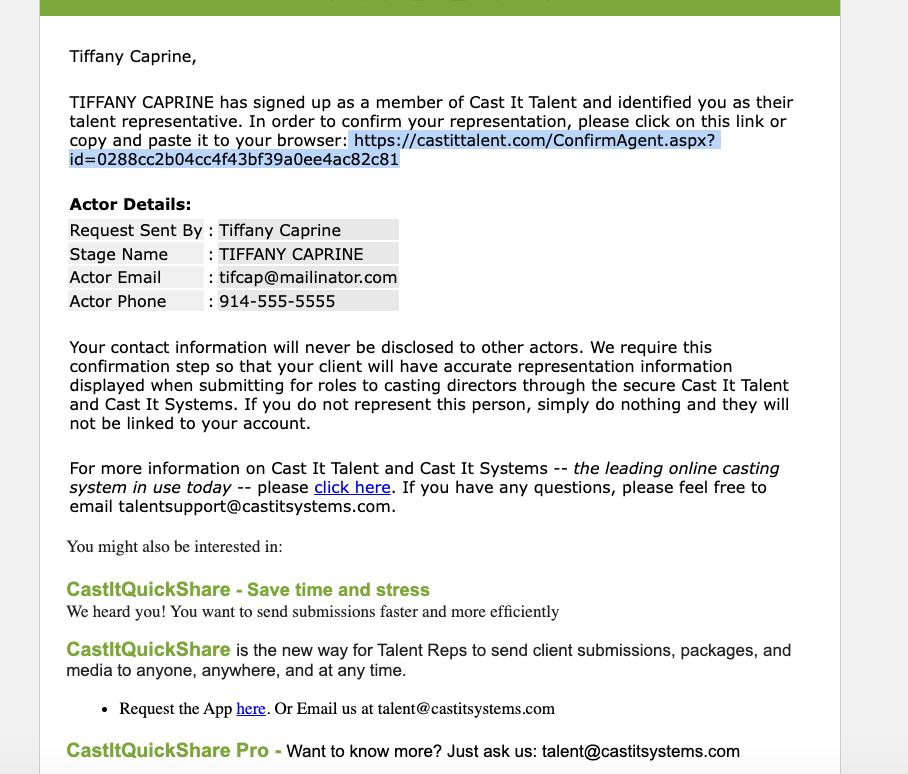 In order to approve the representation request copy and paste the link into your browser.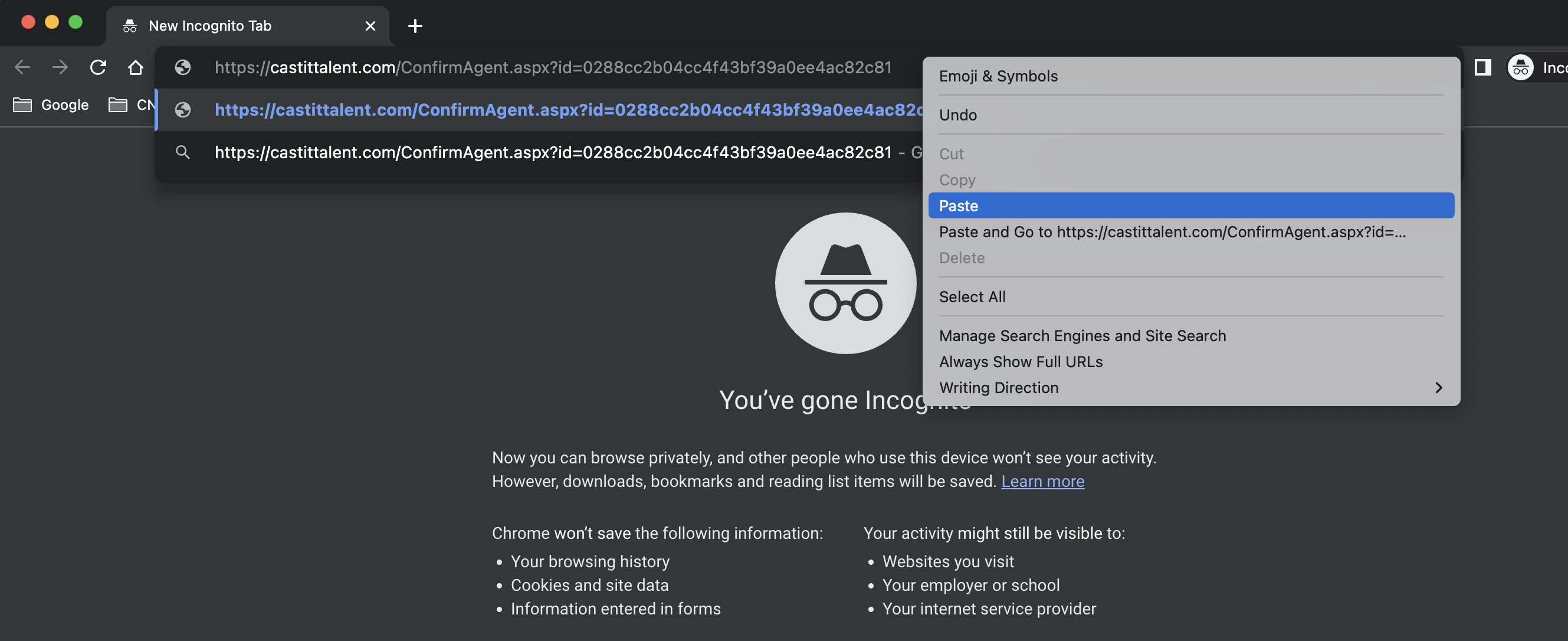 The link will take you to a page that will display a message that the actor has been added. The message will read as below: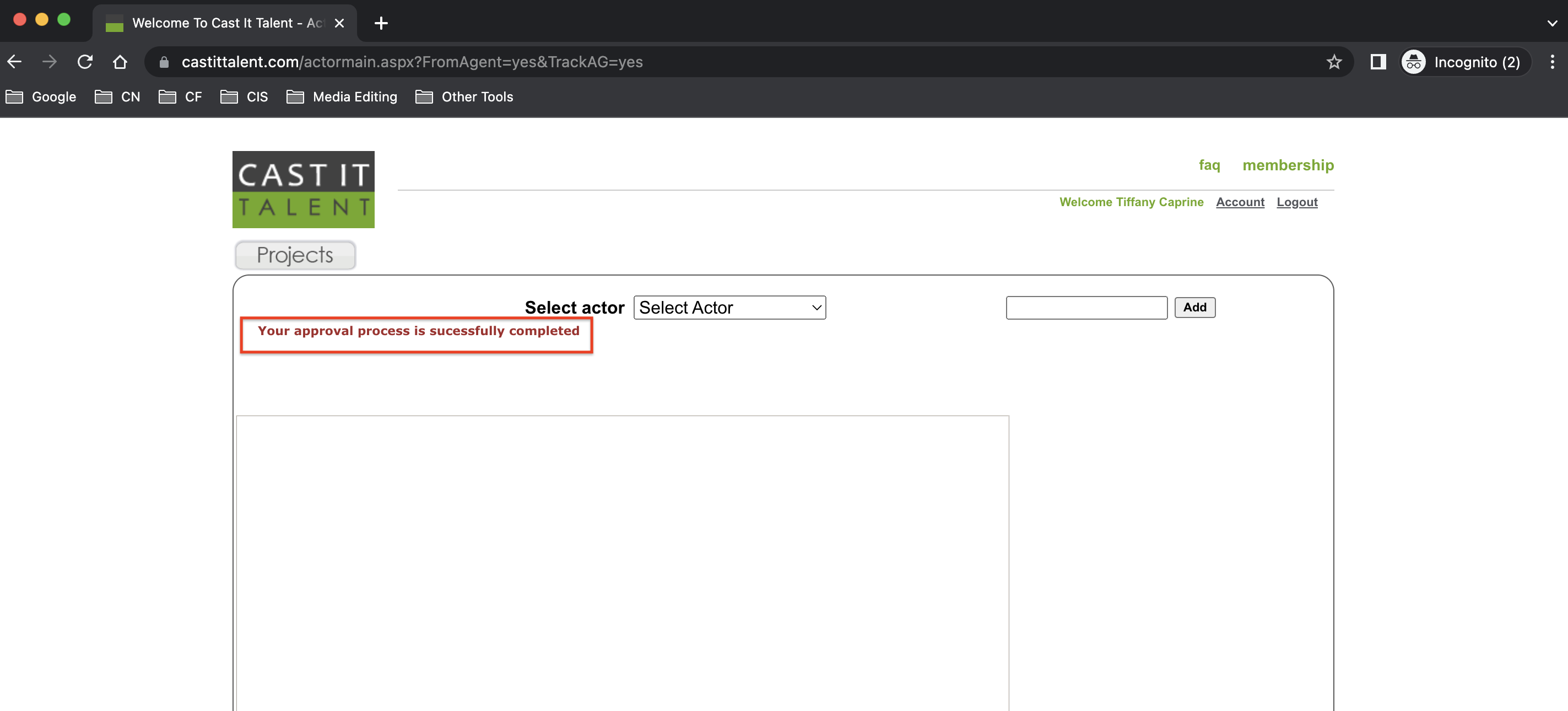 Once clicked the actor's account will be approved and you will be able to submit on their behalf.