Once a Talent's profile basic membership is expired, their profile will appear as inactive on your roster. You will not be able to submit this talent until you reactivate their profile.

Inactive actors will have a red border around their headshot.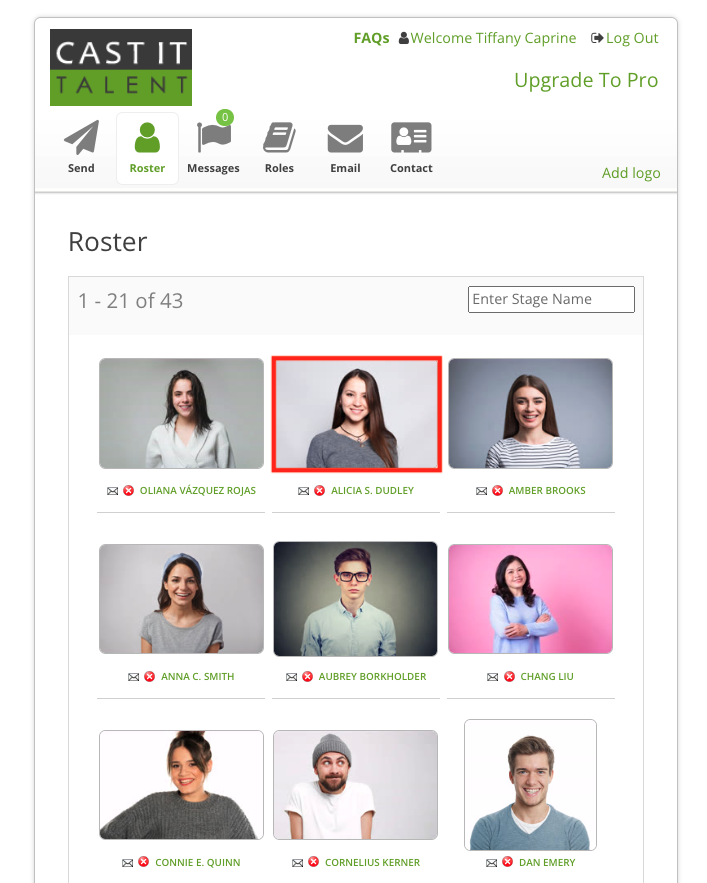 1. To reactivate the actor's account, first log into your account and go to the 'Roster' tab.

2. Search for the desired actor (you can type in their stage name in the search field).
3. Click on the photo, a pop-up will appear with an option to activate the account.
4. Enter the actor's email address and click on 'Activate'.


The talent profile is now reactivated and can be submitted on projects!