Talent are able to add/remove representation to their accounts.
To Add Representation:
Login to your Cast It Talent account
Click on 'Talent Rep'
Click on 'Add Talent Rep'
Enter your Agent's email address ( The system will automatically populate your rep's information)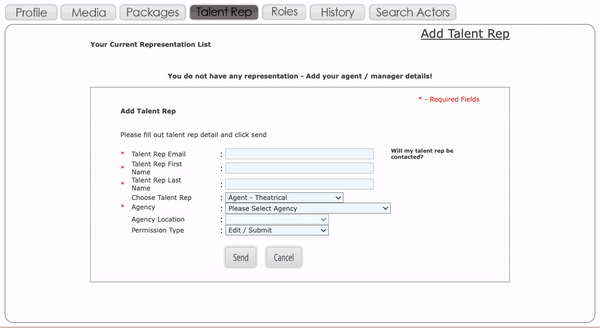 Click Send
Your agent will receive an email to approve your request. If your representation has not approved your request, you can click resend to send your representation another email for approval. You can also Edit or Delete representation information at any time.

Once your representative selects the 'Confirm Client' link in the email, they will be able to upload media and submit to projects on your behalf.